Boards, is a brand new tool that allows users to create custom views of markets. This can range from different information about a particular token all in one place to in-depth overviews of the entire crypto asset market. These Boards can then be shared and copied by other Coinigy users to further their own trading experience as well.
Here is how you can create a Board on Coinigy V2:
1. Start by selecting the 'Boards' tab at the top of the page. You can begin by giving your Board a title.

Once you have done so, press the green save button.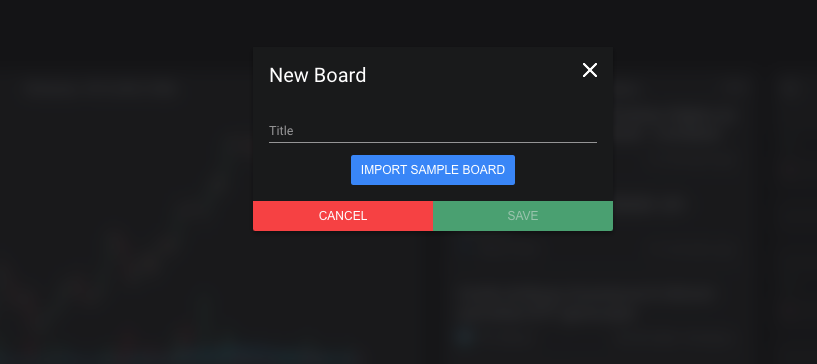 2. Next, select 'New Panel' and you will be directed to the following page where you can choose from any of the options:

3. Here, you can see that I have selected a 'Market Chart'. You can customize the size, which exchange and market you would like to see, as well as the chart type and chart resolution.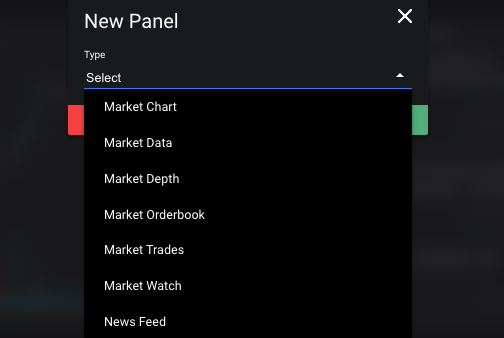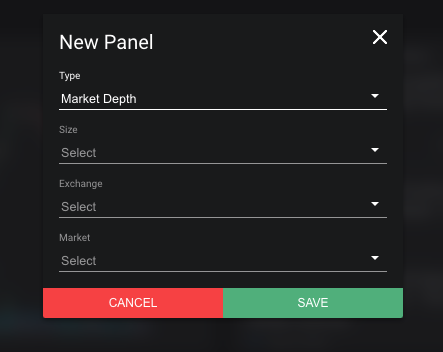 4. Now that the first panel has been created, follow the same process to add another. This time, I chose to add the 'News Feed'.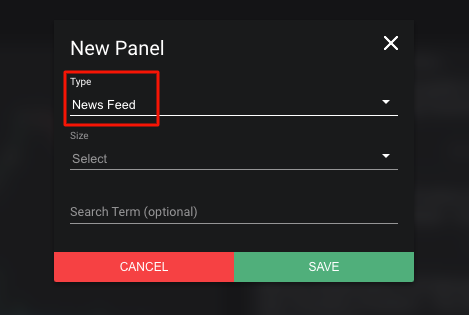 5. I wanted to see the 'Market Depth' of the chart that I previously added, so I went ahead and selected that panel and put Bitfinex BTC/USD. Note: you can move the panels around to where you want them by simply clicking and dragging the panel from the arrows in the upper left corner of that panel.
6. After adding the depth chart, I realized that I wanted to show the 'Market Chart' bigger than I originally put. So I clicked the three dots in the upper right corner of the panel and selected 'Edit' then changed the size to Large (4x2) instead of Medium (2x2).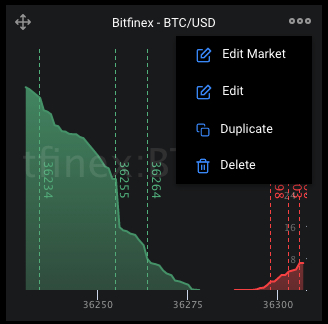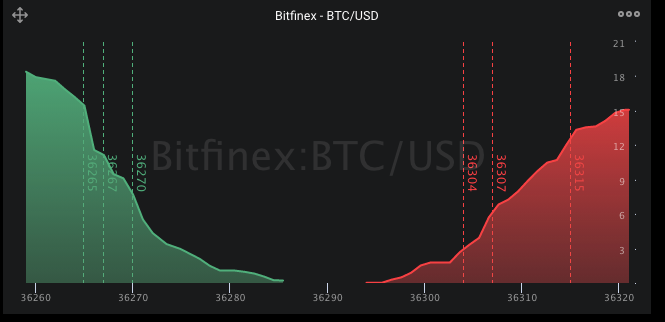 7. Say you just want to see the 'Market Data' in a panel - simply select that option under 'New Panel' and choose the market you want. Now you will be able to see the current price, high/low, and ask/bid of that specific market.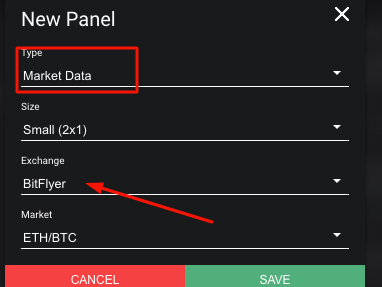 8. Next, I realized that I wanted the columns to be more spread out. So I navigated to the upper right corner where it says 8 columns and adjusted that to 11 columns, which you can see below.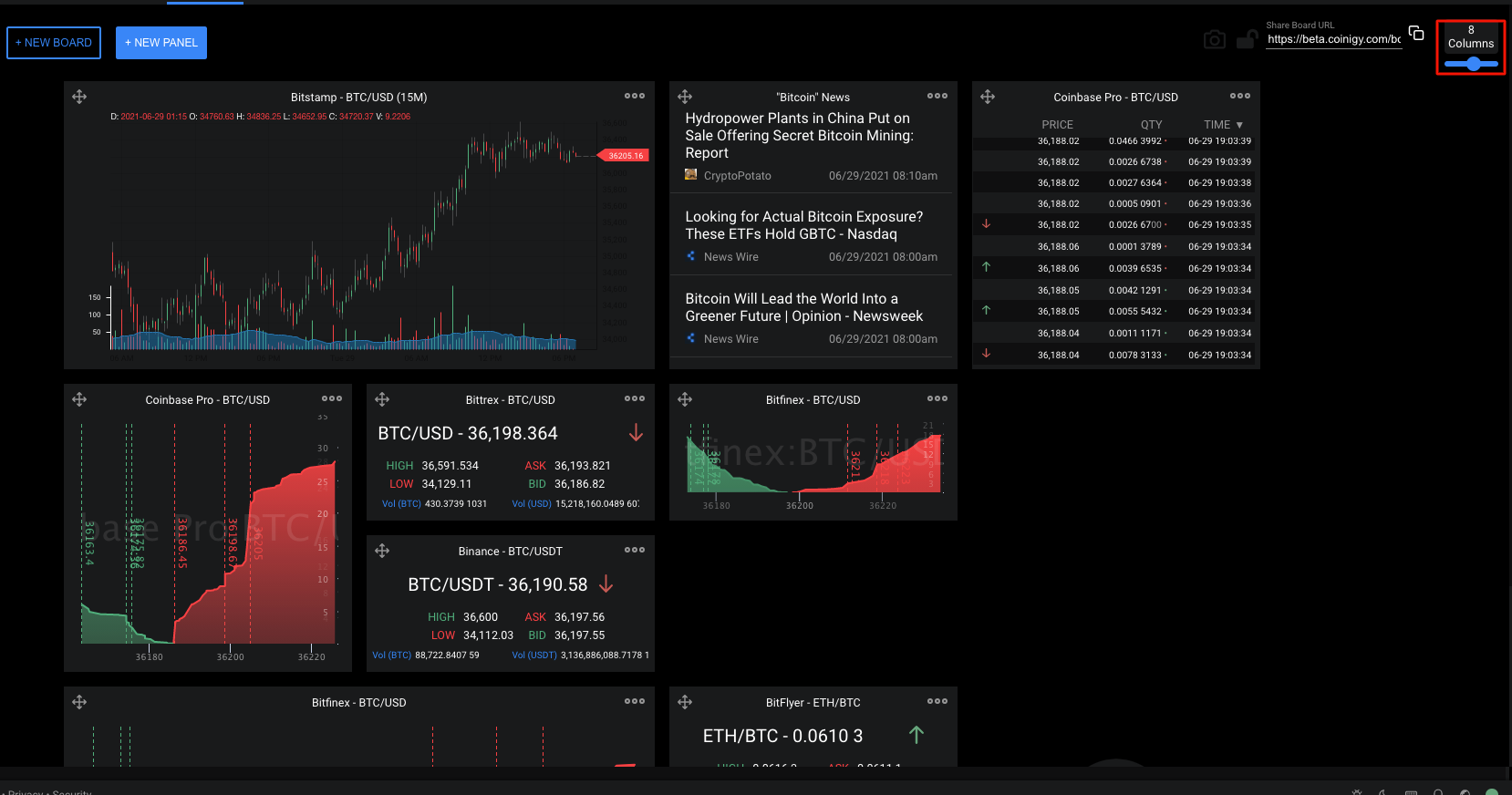 9. You can share your custom Boards URL by selecting the button located in the upper right, next to the columns toggle.

10. If you have any further questions, please do not hesitate to open a support ticket by emailing support@coinigy.com and our Support Team would be happy to assist!