There are a number of exchanges available where you can trade Bitcoin with altcoins and traditional currencies. Currently, Coinigy supports over 45 of the most popular cryptocurrency exchanges and we're continually adding more as time goes on.
The basic signup process for each exchange is very similar. We've outlined any special instructions for each exchange under the category for specific exchange information (Note: if you want to trade a cryptocurrency against a fiat currency, exchanges that offer this ability will require you to input varying degrees of personal information).
The basic process for signing up to any exchange is (our example is Bittrex);
Find the exchange you wish to sign up for (Bittrex) and go to it in your browser. On the screen there will be a 'register' or 'sign up' button somewhere



Click the registration button to start the registration process. Fill out all the pertinent information.






Most, if not all, exchanges will now ask you to verify your email.



At this point, check your email and there should be an email from the exchange in question


Open the email and click the provided link


Now you should be registered on the exchange of your choice.



Once you are set up you need to configure a 2FA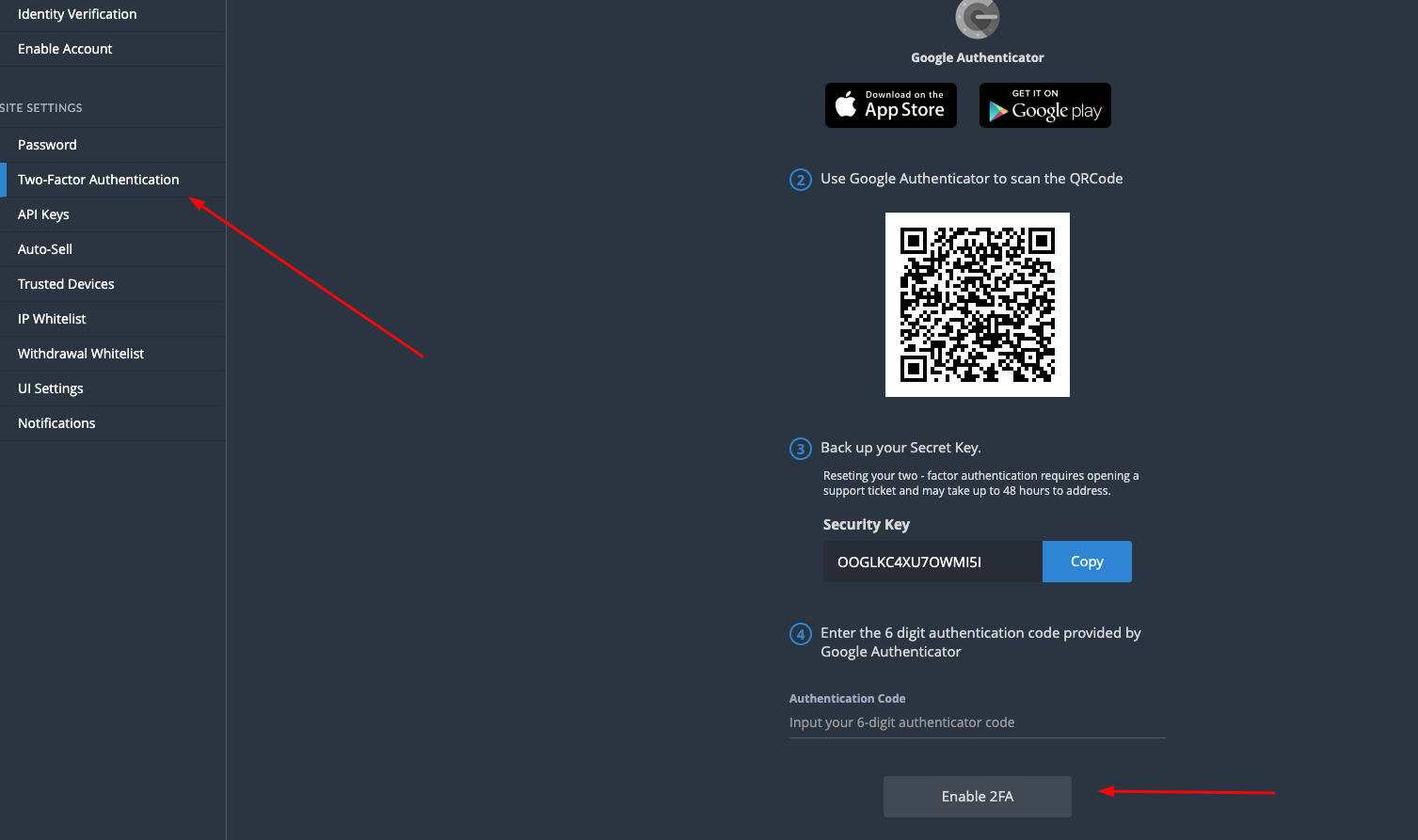 8. At this point, you can log in to the site and generate API keys for use on Coinigy.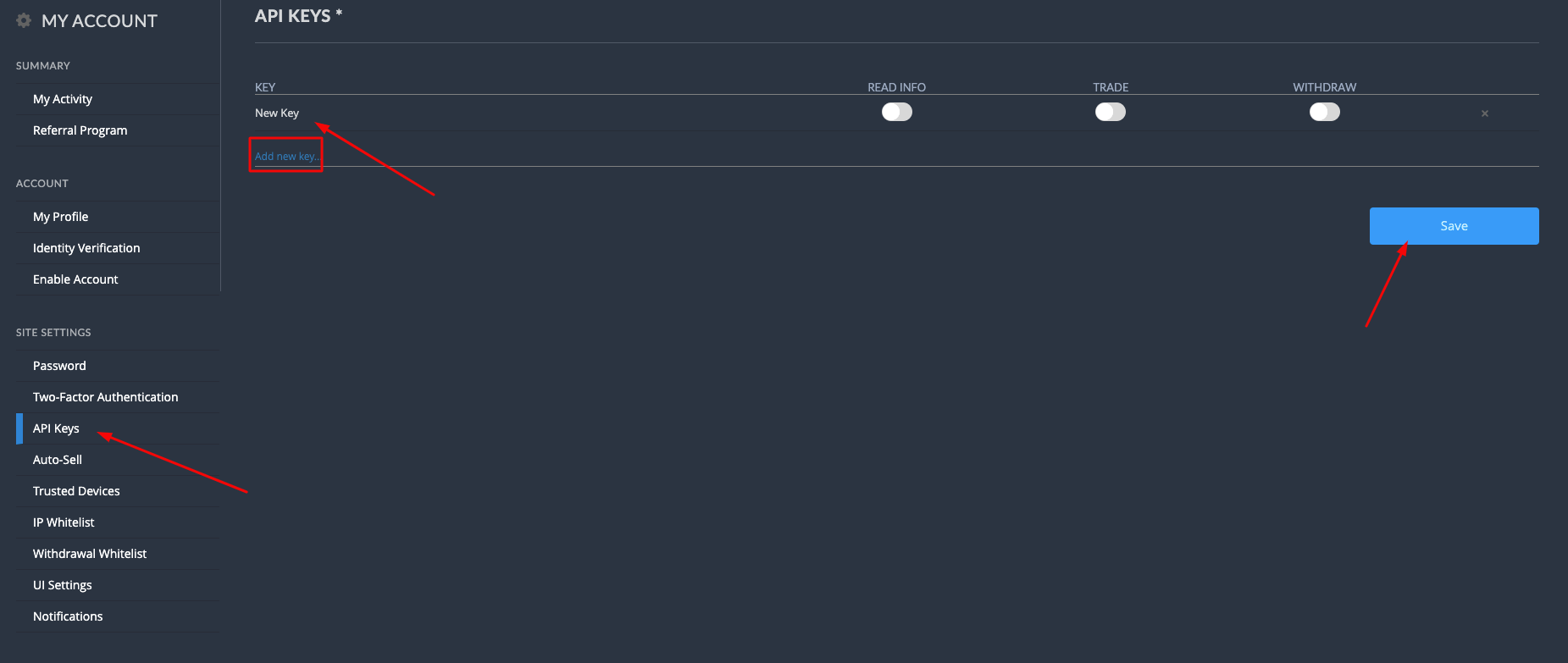 Now, you'll probably want to grab your API key for whichever exchange(s) you're using.