Use the power of Coinigy Boards to create a customized layout.

First, go to beta.coinigy.com/boards click the '+ New Panel' button.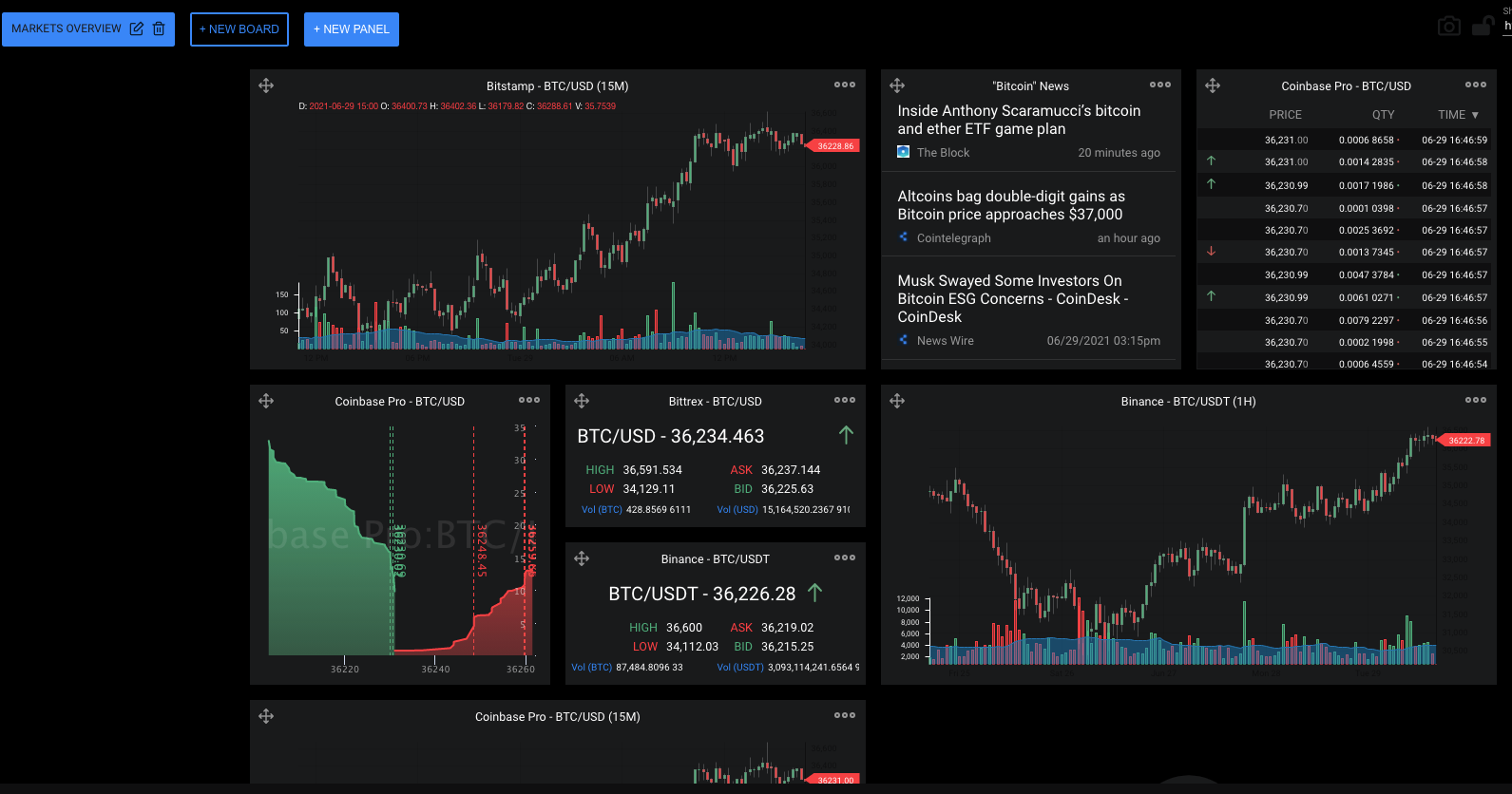 Next, you will see this pop-up - select Market Chart. Then choose your size of the board, which exchange/market, Chart Type, and Chart Resolution. Check the "Show Volume Profile" checkbox.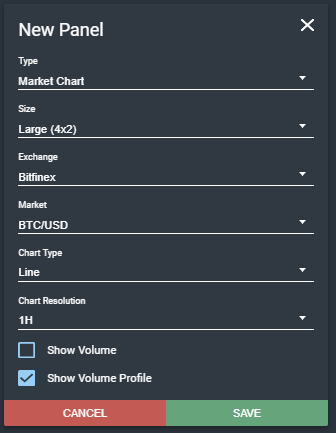 Finally, click the green save button and your VPVR chart will appear.