We do offer an excellent referral program where you can get $15 per paid user who signs up. The link is found under your account settings and click 'Referral Program'.

Whenever a user clicks on this link and purchases a Coinigy subscription, your account will be credited $15 instantly. You can apply your balance towards your subscription. Terms & Conditions will apply. Start spreadin' the news!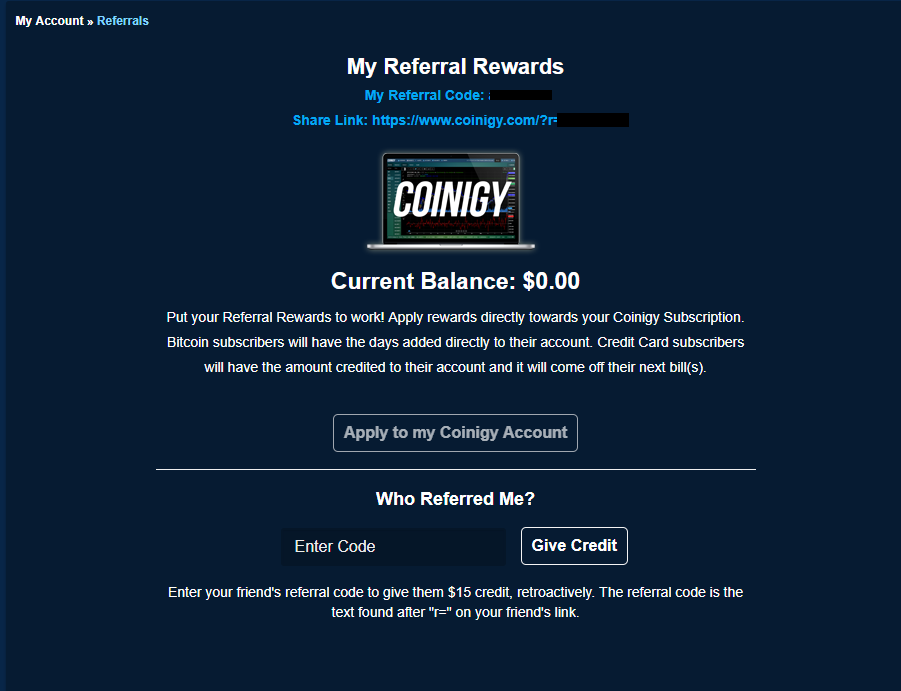 Be sure to click 'Apply to my Coinigy Account' to redeem your referral credit.