First navigate to Coinmate and register for an account.
1. Log in to your account in the upper right hand corner:


2. Once you are logged in, navigate to the far right side of the page and select the profile icon. Next, select "API".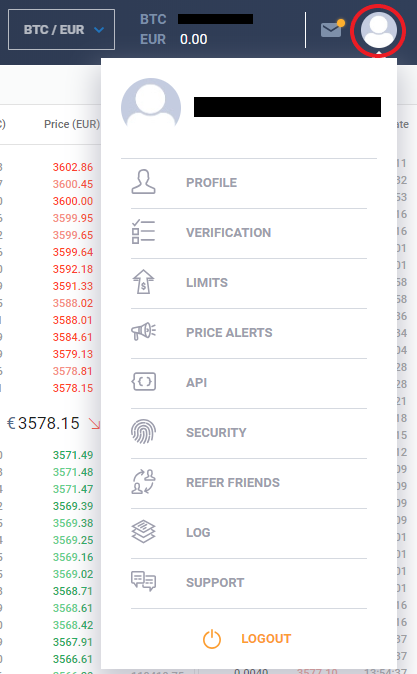 3. Next, enter a name for your API key and select the same permissions pictured below. Then click the blue 'Generate New Keys' button.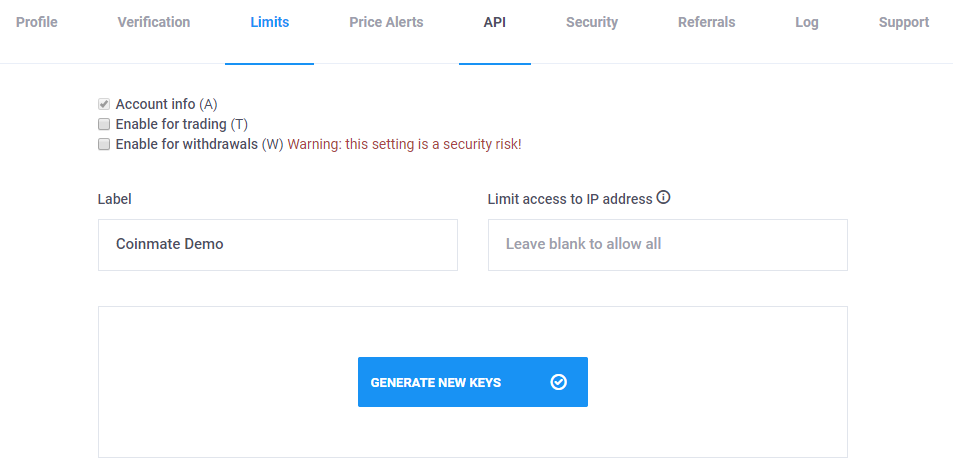 4. A confirmation code will be sent to your email. Enter that code and press the blue 'Confirm' button.

5. Copy your API key and secret as well as your client ID number. Make sure not to store the secret in an unsafe location once added to Coinigy. Coinmate only shows the secret on creating the key so be sure to hold on to it.

6. Finally, add your keys and client ID to Coinigy and you are good to go.