First navigate to Kucoin and register and for an account.
1. Log in to your account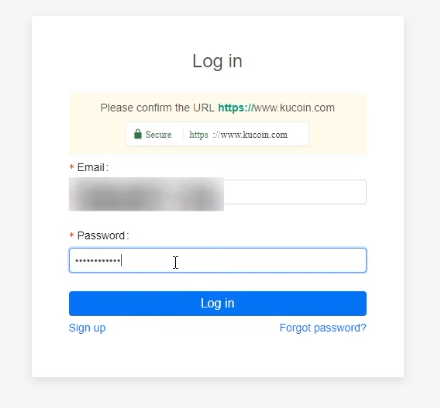 2. Once you are logged in, you will be able to see "Markets", "Assets", "Accounts" etc. on the top of the page. Click on "account" then "API Keys".

3. Then press the blue "create" button and fill out the necessary security information and 2FA code. (See button in the above screenshot)
4. Kucoin will then send you a confirmation email that looks like this.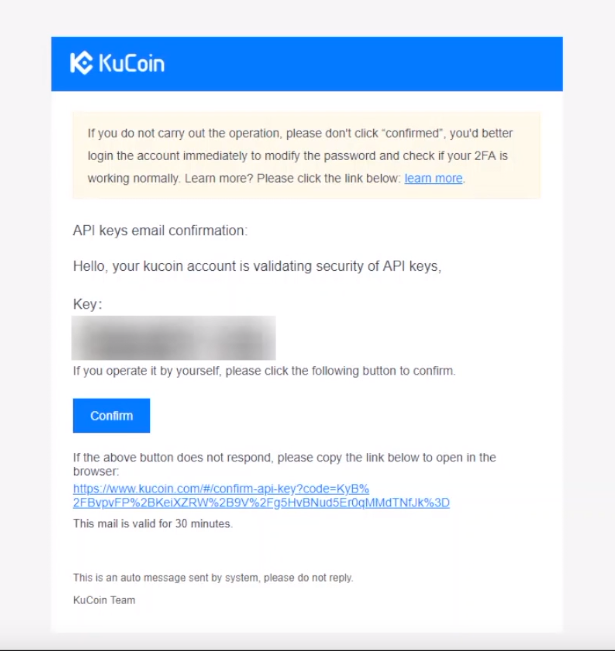 5. Copy your API key and secret. Make sure not to store the secret in an unsafe location once added to Coinigy. Kucoin only shows the secret on creating the key so be sure to hold on to it.

6. Press update and then insure "Trading authority" (but not "Withdrawals authority") is enabled.
7. Press "Save"
Your Kucoin trading API is now created and is ready to be added to Coinigy.