Please note at this time we only support balances on BitMEX accounts. Live trading is yet to come.
First navigate to BitMEX and register and for an account.
1. Log in to your Coinigy account and click on the 'Accounts' tab at the top of the page.
2. Next, click on the 'Add New Exchange Account', then select BitMEX from the drop down menu.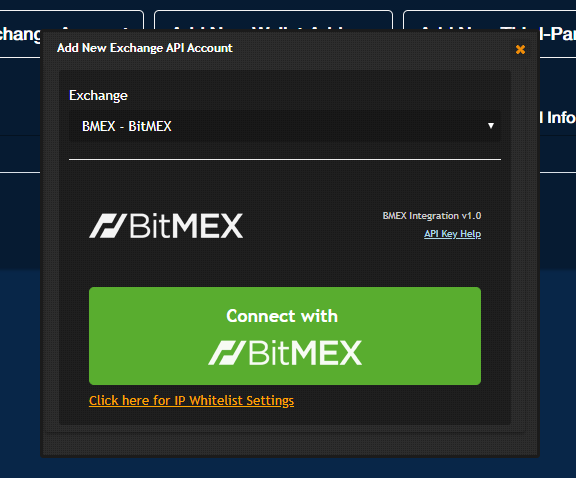 3. BitMEX is SSO so you will need to click that green button, which will bring you to BitMEX where you should be prompted to login and allow Coinigy access.