You can follow the tutorial video of how to add your Coinbase Pro API key to Coinigy here.



We will go through the process of finding your GDAX API Key so you are able to add it to Coinigy. GDAX is a separate tracking/ API Key from your normal Coinbase wallet tracking which can be done with just your address through Coinigy's wallet tracking feature. The Coinbase Exchange account requires an API Key and Secret that we find below.
1.) You will have to log into your GDAX account with the same account you use for Coinbase itself. There might be further identification/ authorization needed for this so have a valid ID ready in case Coinbase asks you to validate your account.
2.) Once validated and logged into your GDAX account you will need to click on the "hamburger" menu in the upper right corner and select "API"

3.) Inside the "API" page you will need to make a pass-phrase, give trade, transfer, and viewing rights, and finally, "Create API Key."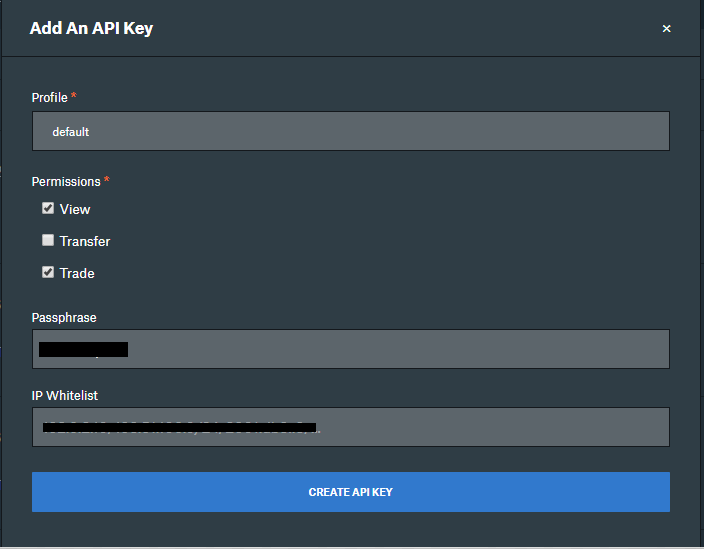 4.) You will now have created a new API Key and Secret that you are able to import into Coinigy using this solution article: Adding an API Key to Coinigy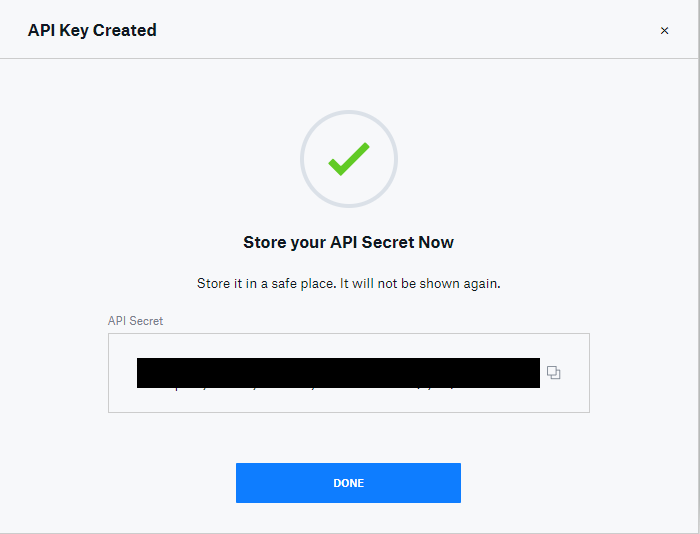 Thank you and please let us know if you have any further questions about adding your API Key from Coinbase Pro to Coinigy.