In order to change your password, perform the following steps:
1. Login to Coinigy.com
2. Go to the menu icon in the top right corner and click "Settings" then "My Account". This will take you to your account information page.
3. At the bottom of your screen next to the "Update Profile" option, find and click on "Change Password".

4. You will be prompted to input your current password, a new password (twice), and a 2fa code if you have that feature enabled.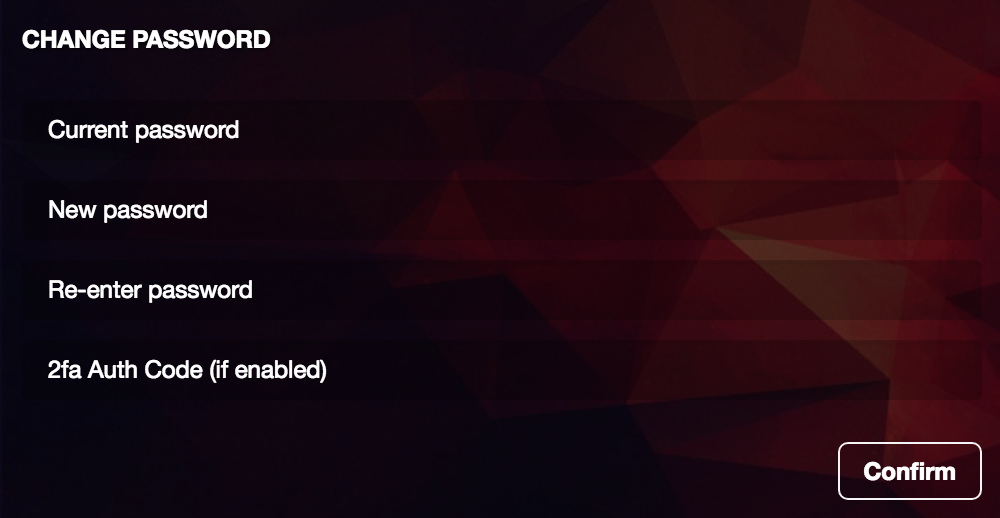 5. Click the "Confirm" button. You have now successfully changed your Coinigy account password.